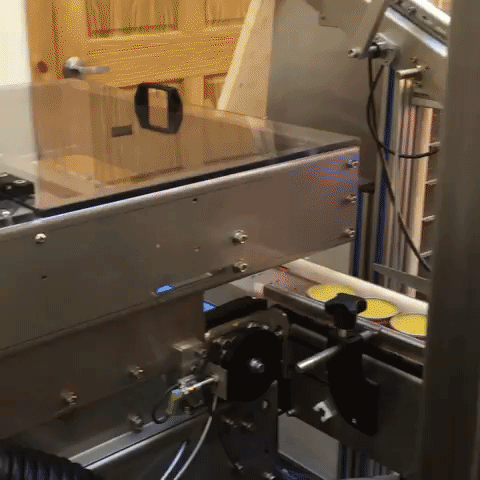 Did you know that Badger currently makes more than twenty different balms?
Whoa.
If you're new to Badger, or just looking to try something new, read on. Because if you haven't used these balms yet, you're missing out on some of the best stuff Badger has to offer.
This was the first Badger Balm I ever tried. And I haven't gone a day without it since.
Back in 2001, I was a baker, and owning/operating a bakery really took a toll on my hands. They were cracking and splitting, and really painful (kinda like how Badger Bill's hands were when he first formulated it). In the bakery industry, it's common for folks to "fix" cracks in their fingers by applying superglue to the cracks and pinching them closed until sealed. Needless to say, I didn't want to do that.
I asked my friend, a natural food store owner, for a food (and people) safe recommendation. She showed me Badger Balm. It worked so well that I now work for the company. 'Nuff said.
What it's good for: really, really, ridiculously dry skin on your hands.
Why it made the list: because whether your hands are dry from frequent washing, outdoor carpentry, crafts or baking, this stuff works wonders. And it's gentle and mild and doesn't sting when applied.
Most balms are great for hands. And they'll get the job done. However, there's a reason this balm launched a company 21 years ago. It's just. that. good.
I don't have a personal story connected to Sleep Balm because I'm lucky. Most nights, I sleep like a rock star. (That's a thing, right?)
But I'm pretty sure that if Badger ever discontinued this item there would be A LOT of sad people. (Don't worry – it's unlikely we'd ever stop making it.)
What it's good for: when your mind is making a zillion to do lists while you're lying in bed just trying to get some sleep.
Sleep Balm isn't a narcotic. So you're not going to apply it and feel groggy or sleepy. Instead, you apply it to help your mind unwind. So that way, sleep comes naturally.
Why it made the list: because it's basically Badger Balm but with extra benefits. Sleep Balm moisturizes skin while delivering aromatherapy. So you can use it sparingly, or even as an overnight treatment mask. You can slather it on from head to toe, or apply a little bit to moisturize lips while sleeping. It's super versatile and smells awesome.
Plus, it's an ideal travel companion. It's not liquid, so you can keep it in your carry-on and apply it in flight to help you relax. Or you can apply it directly under nostrils to mask an unfortunate odor. We've all been there: planes and hotels can be stinky.
Side note: we also make a Night-Night Balm for kids. But like almost all of Badger's stuff, grownups can use Night-Night and children can use Sleep Balm. It really depends on personal preference. Click here to read a detailed comparison of the two.
Or as I like to call it the unsung hero. Just like our feet!
What it's good for: dry, cracked heels and tired feet.
This stuff feels like a breath of fresh air on your tootsies. Mint cools and soothes while extra virgin olive oil and beeswax moisturize and protect.
Why it made this list: our feet do so much for us, so why not return the favor. Plus, it's a great excuse to give yourself a foot massage, or get one, if you're really lucky!
Now that you know all about these balms, why not enter to win? We're giving away one of each (Badger Balm, Sleep Balm, and Foot Balm) in our "lasts forever" 2oz tin. And we're throwing in a tiny tote for good measure. This giveaway is open internationally, no purchase required. And it's worth $38! Don't delay–contest ends Sunday night. We'll draw a random winner on Monday because we like announcing winners on Mondays! Good luck.